Pelican 1510LOC Laptop Overnight Case-20x11.5x7.5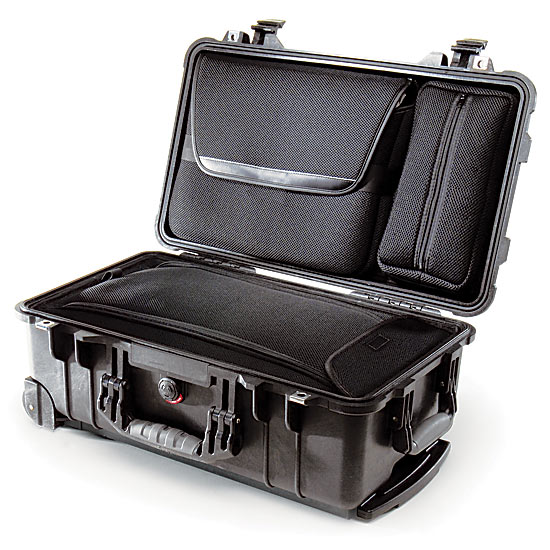 1510LOC Case
Sized For Carry-On!
Exact Inside Dimensions: 20.2" x 11.4" x 7.5"
Case Weight: 13.6 lbs.
Sized specifically to meet carry on luggage requirements, this is the perfect case for items that need protection and need to travel with you. The Pelican 1510 case comes with protective and removable storage for a laptop computer up to 14.4" x 11.1" x 1.7'.
Pull out handle is rugged: no flimsiness here. Wheels are standard.
$372.00
372.00
Item#: 65151LOC