SKB FP Series Flat Screen Shipping Cases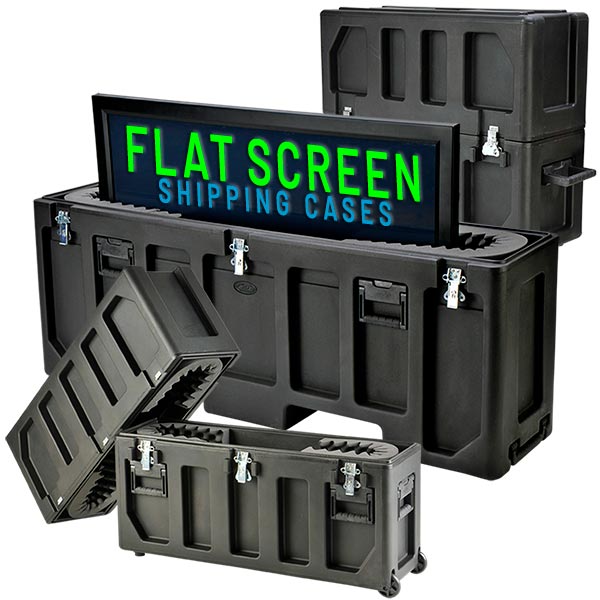 Flat Screen Monitor Shipping Cases for 20" to 60" Screens
One of the harder things to ship safely, large flat screens are awkwardly shaped - large and heavy. The good news? These FP Series shipping cases are custom designed to make it as easy as possible to get fragile and expensive displays shipped safely.
These specially designed shipping cases include flexible foam interiors to accommodate almost any brand or size of monitor.
Standard features include heavy-duty, padlock-able twist latches, corner-mounted wheels for easy pulling and maneuvering, and spring loaded lifting and towing handles.