Terms and Conditions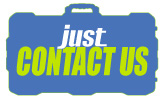 Our Promise
justCASES.com is committed to providing the world's best shipping cases at a competitive price while maintaining world-class service to all our customers.

Commitment to Extraordinary Service
Every justCASES.com employee is dedicated to providing service that goes beyond the norm. From doing special searches of hard to find items to the every day tasks like answering the phones; we do it better, nicer, faster, all for your convenience and confidence in justCASES.com.

Commitment to Quality
At justCASES.com our standards are high, and this is reflected in the fine products we carry from the most respected manufacturers in the world. Most of our manufacturers back their products with lifetime warranties providing you with the security of knowing your new tool is built to last.

Your Satisfaction is Guaranteed
We stand behind everything we do. If you're not satisfied, tell us, and we'll make it right. If you are satisfied, tell a friend.

Privacy
TecraTools.com takes seriously the issue of safeguarding your privacy online. Click here for our Privacy Statement, our disclosure of privacy practices for justCASES.com.



Our Terms
justCASES.com has no minimum order, so you can order from justCASES.com at any time. To place an order, receive technical support, or product literature, call Toll Free 888-318-5878 or FAX your order 24 hours to 303-338-9289.

Shipping
Our standard method of shipping is UPS (United Parcel Services). The services offered are based on UPS standard delivery terms which follows business day delivery (Monday - Friday). Federal holidays falling on business days are not counted. UPS Saturday Delivery is offered by request only on Next Day Air Service in selected areas. If your order is received after 2 PM Mountain Standard Time, your order will be processed and shipped on the next business day.

Government Buyer Information / Government Sales Information
Please go to our Government page for our Government Buyer / Sales information.

APO/FPO Military Address
To serve our US Government customers located overseas, we will gladly ship to an APO/ FPO address when requested. We ship via United States Postal Service Priority Mail to the APO/FPO zip code. Since it is impossible to track packages to APO/ FPO addresses and thereafter inside Military Mail, Tecra Tools is not responsible for any undelivered items. NOTE: Our sales staff will contact you with total USPS shipping costs and date of shipment as it will not be reflected on your online order form. If you have any questions, please contact our customer service staff at 1-800-284-0808.

Payment Terms
We require pre-paid authorization to Visa, Master Card, Discover or American Express. You may also send check or money order but no cash through the mail please. Open accounts are available to highly rated firms, government agencies, recognized schools, national institutions, hospitals, and medical centers. For government buyers we also accept SmartPay (IMPAC) cards. To open an account send commercial and bank references. Our terms are Net 30 Days. To expedite your initial order you may wish to send payment or use a credit card.

Prices
All prices are net. Appropriate trade discounts have been deducted. For quantity discounts call for our latest quotation. We hold our price whenever possible; however we reserve the right to change prices without notice.

Taxes
Tecra Tools reserves the right to add any and all applicable local, state and federal taxes as required by law. Companies wishing to gain tax exempt status must provide copies of required documentation and licenses before orders will be shipped.

Returns and Repairs
Any discrepancy or claims for damage must be made within 5 days. If shipment was via UPS or a common carrier, properly note the damage on the shipping receipt, and immediately request an inspection. If your parcel appears to be lost, call and we will trace the shipment or re-ship as soon as possible. All returns must be pre-authorized and clearly marked "returned goods" and returned within 10 days (customer is responsible for all return shipping costs). Custom Cases, Special Order Items (SPC's) and Clearance/Sale Items are Non Exchangeable, Non Returnable or Non Refundable. Exceptions may apply but not without prior authorization from justCASES.com. Please do not return any goods without prior authorization. Some products may be subject to a restocking charge of up to 15%.

To Order by Mail
Send your order on your company's P.O. or a full sheet of paper with the following information: justCASES.com's part number, description, quantity, and price with check or money order. Mail Orders to 1500 Kansas Ave, Unit 1E, Longmont, CO 80501. justCASES.com stocks most of the items in our website, but in the case of special orders or back orders you will be notified of the shipping date as soon as possible. Shipping. Except for oversize items and special requests justCASES.com ships via United Parcel Service. On open accounts the shipping charge will be pre-paid and added to your invoice. On credit card and pre-paid orders there will be a minimum of $7.00 shipping and handling charge. The shipping and handling charges will vary according to the weight, insurance and destination of the package shipped. International shipments and shipments to Alaska, Hawaii and U.S. territories will be quoted at time of order.

Errors and Omissions
justCASES.com cannot be held responsible for errors or omissions in the content of this site. Compensation, if any, for any error or omission is at the sole discretion of justCASES.com.

International Shipments
Overseas orders are subject to the following conditions:
All prices shown are in U.S. Dollars. The customer is solely responsible for any duties, taxes or any other charges imposed by customs or government. All sales to International destinations are final. justCASES.com cannot accept returns or exchanges for any International orders. All International orders are subject to a $2000.00 minimum charge.

All international orders are on PRE-PAID basis. This includes all shipping charges. We accept payment by way of electronic funds (wire) transfer, bank draft or cashiers check. We do not offer C.O.D. terms. International orders ship via UPS, FedEx, LEP or a carrier of your preference. We will also work with your U.S. freight forwarder. Call 888-318-5878 for more International Shipment information.

Counter/ Showroom Sales
To serve you locally and fill your immediate tool needs you are invited to visit our Will Call Counter at 1500 Kansas Ave, Unit 1E, Longmont, CO 80501. Our store hours are from 7:30am to 4:30pm (MST) Monday through Thursday and 7:30am to 3:30pm Friday.


justCASES.com, a division of Tecra Tools, Inc.
1500 Kansas Ave, Unit 1E
Longmont, CO 80501