SALE * Pelican Vault Cases * SALE
SAVE BIG ON ALL IN STOCK VAULT CASES WHILE QUANTITIES LAST!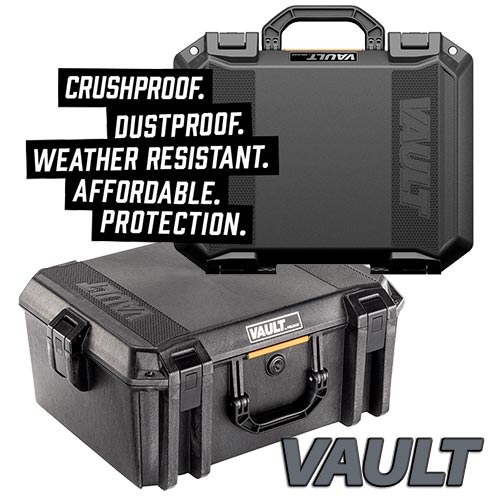 HANDLE WITHOUT CARE!
Whether your destination is 30 minutes or 3,000 miles, a Vault is rock-solid protection every inch of the way. With heavy-duty hinges, nail-tough hasps and an extremely tough high-impact polymer shell, it withstands the weather, drops, kicks, throws, abrasion, dust, baggage mishandlers - whatever comes with the territory ahead.
Vault Case Features:
• Stainless Steel Hasps
• Heavy-Duty Handles
• Push-Button Latches
• Weather Resistant
• Crushproof High-Impact Polymer
• 3 Year Warranty
• Affordable Protection!