Pelican AIR Travel Cases For Anywhere You're Going!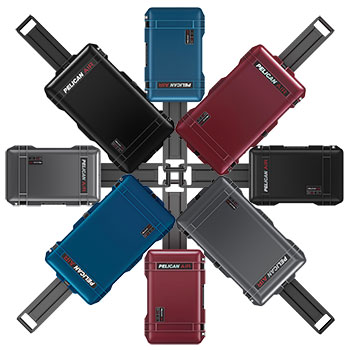 Organizational Bliss
Pelican AIR Travel Cases
Stop rummaging through old luggage at check-in lines or remote base camps and travel smarter with Pelican™ Air Travel Cases. Lid organizers have zippered compartments for stowing larger items and see-through mesh pockets secure passports and cables. Packing cubes keep gear tightly bundled and allow you to arrange your gear by stacking or grouping side by side. Pelican™ Air Travel Cases are strong, light and built for versatility.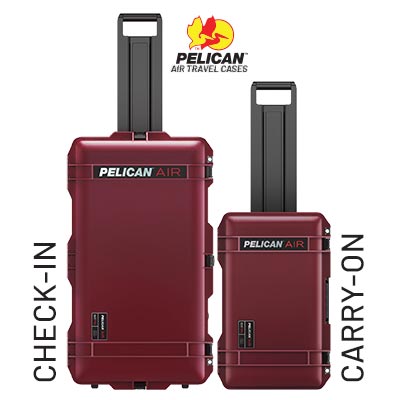 • Two Travel Sizes: Air 1535 Carry-on and Air 1615 Check-in
• Four Colors: Black, Charcoal, Indigo and Oxblood
• Limited Lifetime Warranty
• Press and Pull Latches with TSA Key Locks
• Quiet Stainless Steel Bearing Wheels
• Mesh and Zippered Storage Compartments
• Packing Cube Organizers