Pelican 1485 Air Case 17x10x6 - NO FOAM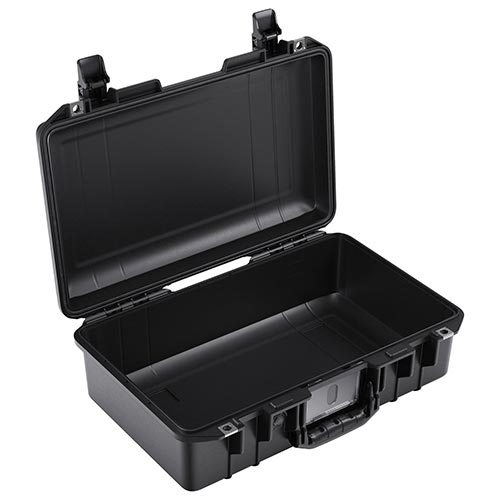 1485 AIR CASE EMPTY - NO FOAM
Super-Light Proprietary HPX Polymer
Press and Pull Latches
Inside Dimensions: 17.8" x 10.2" x 6.2"
Outside Dimensions: 19.2" x 12.8" x 6.9"
Lid Depth: 1.8"
Bottom Depth: 4.35"
Case Weight: 4.5 lbs.
STRONG AND LIGHT: The Pelican™ Air case has been designed to cut weight without compromising durability. A remarkable union of light and tough with a Lifetime Guarantee!
Waterproof, Crushproof and Dustproof
Super-Light Proprietary HPX Polymer
Press and Pull Latches
Watertight O-Ring Gasket
New Style "Conic Curve" Lid Shape
Stainless Steel Hasp Protectors
Automatic Purge Valve Balances Air Pressure
Rubber Overmolded Handles
New Removable Polycarbonate Card Holder with Front or Side Placement
Pelican
$170.00
170.00
Item#: 71485NF