Pelican 1120 Case 7x5x3 - Foam Filled
Pick-n-Pluck Foam Filled
Inside Dimensions: 7.3" x 4.8" x 3.3"
Outside Dimensions: 8.4" x 6.8" x 3.9"
Case Weight: 1.43 lbs.
Limited Lifetime Warranty
The smallest Pelican case, but with all the features of the bigger ones: waterproof, crush-proof, lifetime warranty. Perfect size for protecting a single piece of valuable equipment, like a satellite phone.
Pick N Pluck™ with convoluted lid foam
Watertight, crushproof, and dustproof
Open cell core with solid wall design - strong, light weight
Easy open Double Throw latches
Automatic Pressure Equalization Valve - balances interior pressure, keeps water out
O-ring seal
Pelican
$45.00
45.00
Item#: 65112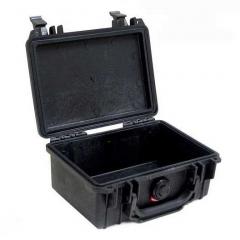 Pelican 1120 Case Empty - NO FOAM
Inside Dimensions: 7.3" x 4.8" x 3.3"
Outside Dimensions: 8.4" x 6.8" x 3.9"
Case Weight: 1.3 lbs.
Limited Lifetime Warranty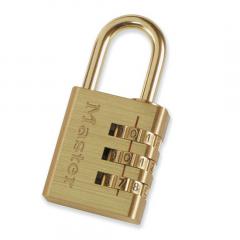 From the top name in padlocks, this solid brass resettable combination lock allows for a personalized combination and comes with a lifetime warranty. This padlock features a bronze plated steel shackle for strength and is 1-3/16" in width.