Pelican 1400 Case 12x9x5 - Foam Filled
Pick-n-Pluck Foam Filled
Inside Dimensions: 11.8" x 8.8" x 5.1"
Outside Dimensions: 13.7" x 11.6" x 6"
Case Weight: 4.4 lbs.
Limited Lifetime Warranty
This briefcase sized case is perfectly sized for a huge vareity of tasks. Great for expensive testers and electronic tools, cameras and telescope eyepieces. But we've seen it used for cigar storage too.
Pick N Pluck™ with convoluted lid foam
Watertight, crushproof, and dustproof
Open cell core with solid wall design - strong, light weight
Comfortable rubber over-molded handle
Easy open Double Throw latches
Stainless steel padlock protectors
Automatic Pressure Equalization Valve - balances interior pressure, keeps water out
O-ring seal
Stainless steel hardware
Pelican
$116.00
116.00
Item#: 65140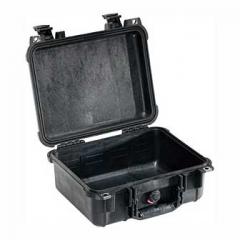 Pick-n-Pluck Foam Filled
Inside Dimensions: 11.8" x 8.8" x 5.1"
Outside Dimensions: 13.7" x 11.6" x 6"
Case Weight: 3.9 lbs.
Limited Lifetime Warranty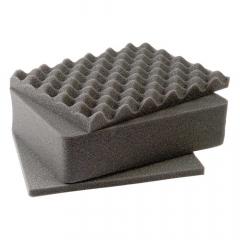 The foam set is an easy do-it-yourself system for customizing the interior of your case. Layers of foam are pre-scored in tiny cubes. Simply lay your equipment on the foam, tape or chalk to mark the foam, and pluck away. Always allow at least one inch of foam between your equipment and the wall of the case.​
Foam kit includes:
(1) 1.38" (3.5 cm) Polyurethane Convolute lid foam
(1) 3.38" (8.6 cm) Polyurethane Pick N Pluck (.50" x .50" squares) base foam
(1) 0.50" (1.3 cm) Polyurethane Solid base foam