65172 Pelican 1720 Wheeled Case 44x16x6 - Foam Filled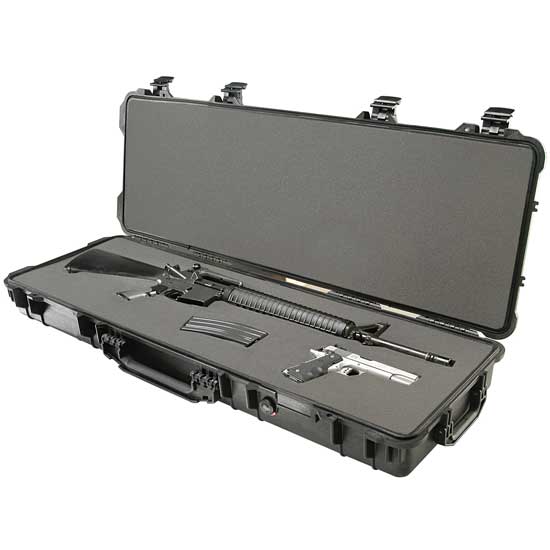 Foam Filled, 3-piece Foam Set
Built-in Wheels and Fold-Down Handle
Exact Inside Dimensions: 44.37x16x6.12
Case Weight: 19 lbs
Built in transport wheels and fold-down handle.
Originally designed as a gun case, this shape also works great for any long thin objects - perfect for many trade show applications, and the exact fit for many mechanical parts (we've sold them to helicopter repair firms).
Includes regular foam, pick-n-pluck not available.
Pelican
$315.00
315.00
Item#: 65172