65178 Pelican 1780 Case 42x22x15 - Foam Filled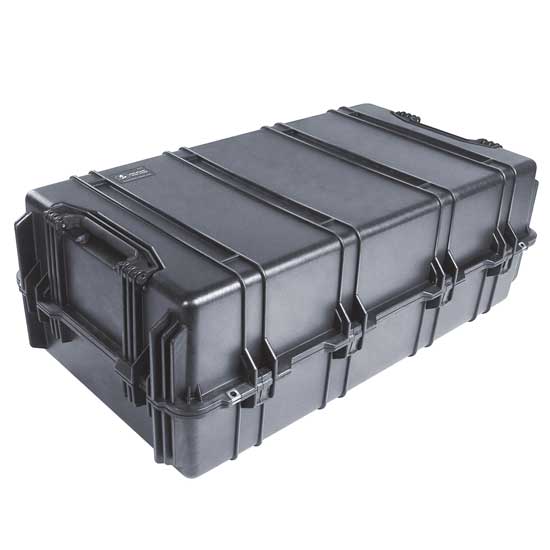 Pick-n-Pluck Foam Filled
Exact Inside Dimensions: 42" x 22" x 15.1"
Exact Outside Dimensions: 44.9" x 25.3" x 16.5"
Case Weight: 49 lbs.
Shipping Weight: 54 lbs.
UPS Shipping Weight: 111 lbs (dimensional weight).
Pelican's largest case. This XXL transport case is perfect for moving all your equipment in just one case, or for those extra large pieces of equipment. Designed originally for the military, where it's used primarily as a multi-gun case, this case is now proving its popularity in the civilian world. This is the truck of the case world!
50/50 lid-to-base ratio for easy loading
Completely detachable lid for full access
Large 2-person fold down handles
Pick 'N' Pluck foam filled
Four Recessed Wheels
Color: Black
Pelican
$640.00
640.00
Item#: 65178