Durabox DB211 Jobsite Piano Box 60x30x37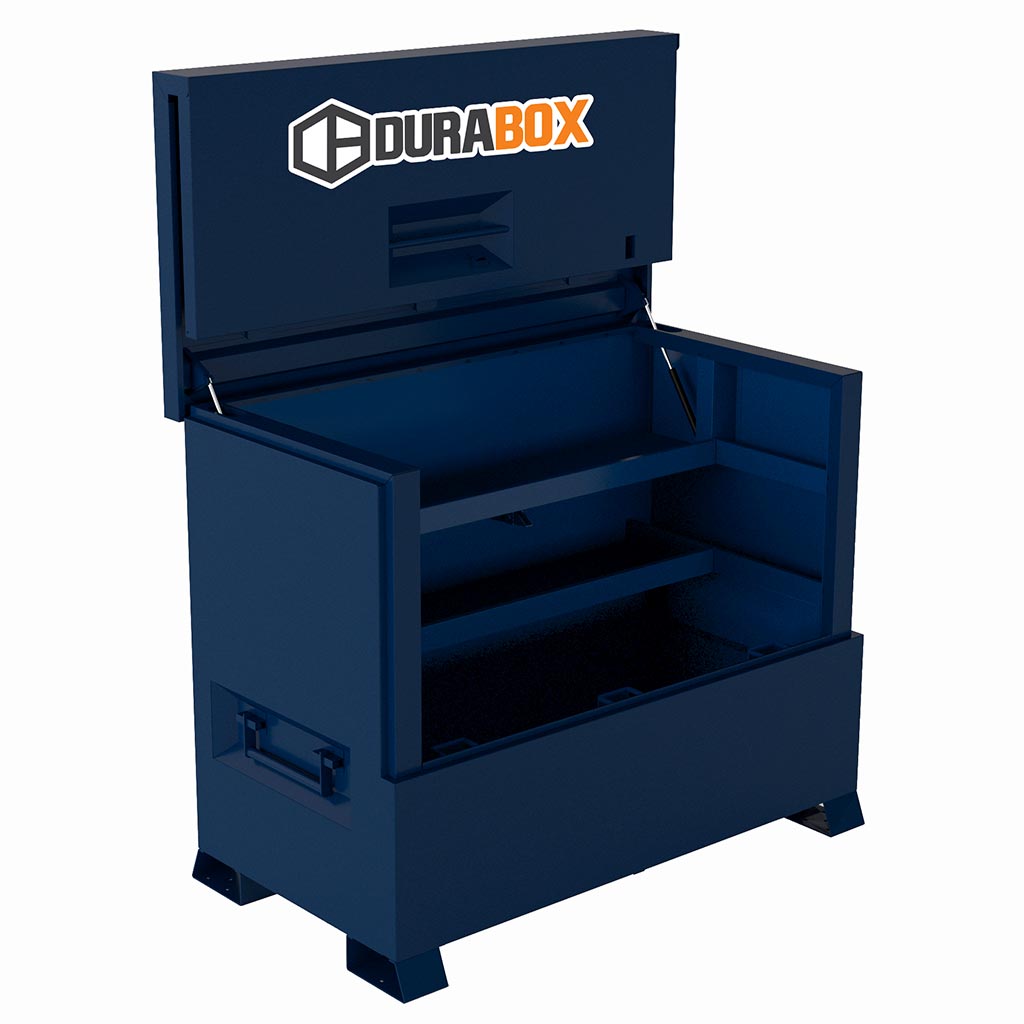 DURABOX JOBSITE PIANO BOX is the best way to store, organize and keep your tools secure. DURABOX provides protection from theft and weather for your valuable tools and equipment at the jobsite. DURABOX's innovative design and versatility offer strength and durability for top security and ideal storage solutions.
PIANO BOX DIMENSIONS: 60" x 30" x 37"
PIANO BOX WEIGHT: 278 lbs.
JOBSITE PIANO BOX FEATURES: 3-point security system with secure padlock enclosure; door opens 90 degrees on 2 gas springs; sidewall shelves; lower shelf tilts up to store larger items; recessed handles; and caster ready 4-way skid access.
PIANO BOX DIMENSIONS: 60" x 30" x 37"
PIANO BOX WEIGHT: 278 lbs.
SINGLE PADLOCK: Single padlock security system with recessed housing to prevent opening with bolt cutters.
16-GAUGE STEEL CONSTRUCTION: Arc-welded seams ground to a smooth, perfect finish.
POWDER COATING: Baked-on powder coating for increased resistance to corrosion and weather damage.
LID LATCHES: 3- and 2-point lid latches reinforced with steel plates to prevent pry-in access.
PIANO HINGES: Full-length, stacked and welded piano hinges with secure pins.
RIGID SECURITY: Formed sidewall design allows door or lid to overlap when closed, offering added security, along with protection from weather damage.
RECESSED HANDLES: Out of the way for easy storage.
BOLSTERS: Pre-drilled with 4 ovals for mounting (optional) 4" or 6" casters.
Durabox
$1,384.00
1384.00
Item#: 92211