SKB iSeries 1914-8 Wheeled Case 19x14x8 - No Foam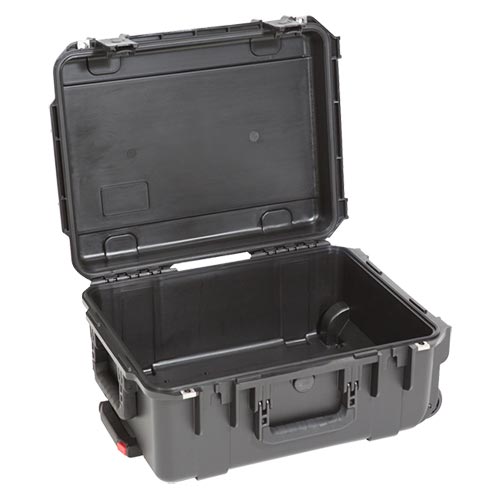 SKB iSeries Wheeled Case 19x14x8
NO FOAM
Wheels and Pull Out Handle
Lifetime Warranty
SKB's 3I series injected molded waterproof cases are constructed of ultra high-strength polypropylene copolymer resin. Case is water-proof, dust tight with a submersible design that is resistant to corrosion and impact damage.
• Lifetime Warranty
• Injected molded, 2.8 x stronger than our competition
• Lightweight, waterproof
• Telescoping handle and recessed wheels
• Best latches in the industry, patented "Trigger Release"
SKB
$240.00
240.00
Item#: 75609E